Organization structure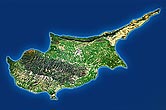 Our organization is registered in Nicosia Cyprus, formed in January 2011 after a year-long gestation period in the minds of several conservationists. The NGO is a non-profit environmental organization with a board of four members. Cyprus is an important base for such an organization since the country is a "stepping-stone" among three continents and it has a turbulent history in many ways similar to many other lands in the East. Modern Cyprus is very interested in nature conservation, yet there are remarkable challenges and conflicts that need urgent support.
Biodiveristy East was formed by a group of naturalists who live in Europe and the Middle East. We have diverse backgrounds but we are all keenly aware of the need to promote natural history study, conservation education, and sound ecotourism in the name of nature conservation. We are joined by associates who want to support our vision from around the world. Experienced resource scientists, famous naturalists and nature artists, educators and conservation campaign leaders have shown an interest to join as associates or participants in our new organization.
Our group is a new organization but many of us have worked together on many projects and volunteer campaigns during the last decades and we also include some young scientists who are deeply interested and motivated to volunteer for conservation. Networking among naturalists beyond political borders is important to all of us. Networks of people who care for nature and local cultures is extremely important for peace, prosperity and cultural development in the regions we live and travel in. Without networks we are alone and marginalized and our conservation endeavors will often fail.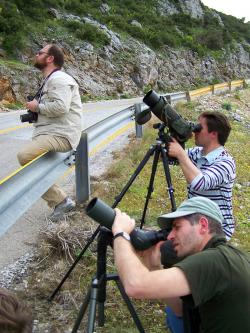 People in our group include the founding members, friends and colleagues we call "associates" and participants. Associates are friends who work with us or specialists who are, or potentially can be, an integral part of our proposals, campaigns, and end-products. Associates join the NGO after an invitation by the founding members and/or other associates and can support us within a very flexible framework. Participants include anyone interested in volunteering for the cause. Directors of our organization (three per four-year term) are voted by the founding members and may include founding members and/or associates.